Healthy Life-Style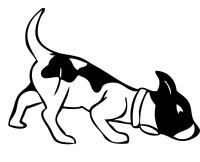 This is not a traditional diet program; 
this is a program to increase your health and well-being forever

in a way that is uniquely yours,

weight loss is just a bonus by-product.

Sign-up for Instant Access and Receive Your Free Report Right Now!

eBook – Your Diet Success Plan: Lower Your Weight and Elevate Your Health and Happiness 
8 health, diet, nutrition reports
5 supportive and informative emails per week for a total of 45
Bonus – simple healthy recipes designed just for you
Nine 50-minute weekly coaching sessions
Join the Mailing List to recieve
We hate spam as much as you do!

Your name and email address will not be sold, shared or disclosed.

You Will:

Gain an understanding of what is realistic for your health and well-being
Set achievable goals
Choose a diet plan that works for you specific health and goals
Identify obstacles to success
Create plans for overcoming those identified obstacles
Set weekly objectives leading toward your successfully reaching your goals
Most diet programs cost twice or three times as much,

and just don't really work! 
Nine weeks to design and implement a sustainable lifestyle plan that will assure the nutrition you need, and start you on the journey to a healthier fit you.

​P.S. You can sign-up for the program right now! You will get the report "A guide to Weight Loss",

the eBook "Your Diet Success Plan 2017", and your first session scheduled.